GUARANTEED CHEAPEST PRINTING IN TOWN!
Description:
AI files only.
Min 5-6 working days lead time (depending on additional work required). Rush Fee applicable if required sooner than lead time.
Every payment after 3PM will be counted as the next day.
Contact us for other kind of paper material or specific ones.
There will be an additional fee for amendment.
To Claim your "GCP (Guaranteed Cheapest Printing)" do review our T&C for eligibility criteria.
A5 SIZE: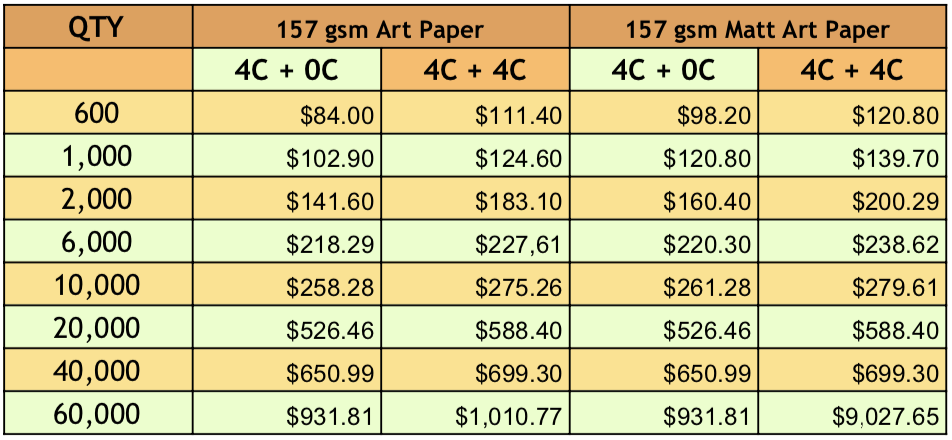 A4 SIZE: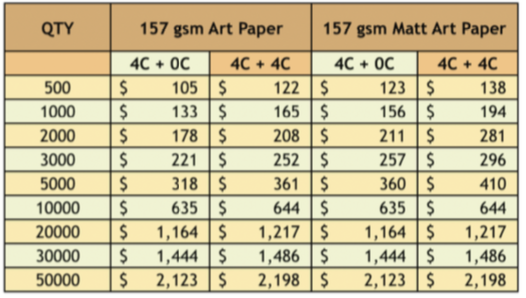 NAMECARDS:
CONTACT US:
Business Hours: 10am – 6.30pm (Mon – Fri)
Tel: +65 6100 0047
Email: contact@lupix.sg